Information on Spring Lake
Spring Lake was formed as a borough by an Act of the New Jersey Legislature on March 14, 1892, from portions of Wall Township), based on the results of a referendum held on March 8, 1892. On February 24, 1903, the borough of North Spring Lake was annexed.

The second of the five victims of the Jersey Shore shark attacks of 1916, Charles Bruder, 27, was killed on July 6, 1916, while swimming approximately 130 yards from shore in Spring Lake. The wave of attacks took place between July 1 and July 12, 1916, along 80 miles of Atlantic Ocean coastline.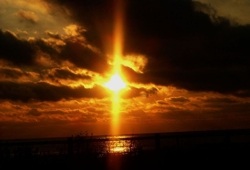 A Brief History
Spring Lake is also a familiar name to historians who remember the Morro Castle, a cruise ship that caught fire off the Jersey coast on Sept. 8, 1934. Although 250 people lost their lives, lifeguards from Spring Lake brought survivors ashore. Three years later, Spring Lake sprang to the rescue when the Hindenburg zeppelin exploded and burned in nearby Lakehurst.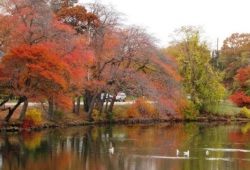 History lives in Spring Lake, the only town in the United States with two complete structures that stood at the 1876 Centennial Exposition in Philadelphia: the Missouri State Building, at 441 Ocean Road, and the Portugese Government Pavilion, at 205 Atlantic Avenue.

Read more: Consumer Affair